Be more productive with Brother Scanners
From scanning to your mobile device, to digitising and emailing searchable PDFs to the office while you're out, Brother wants to help you work smarter in a digital world.
And with low power consumption, low noise levels and built-in recyclability—plus reduced paper clutter—it's smart thinking for the real world too.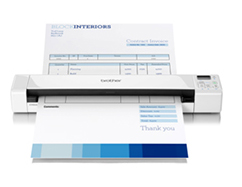 Portable Scanners
The world is getting smaller and more of us have a chance to escape the office and work out in it. Brother's portable scanners are designed for business on the go, helping you maintain productivity even while away from the office.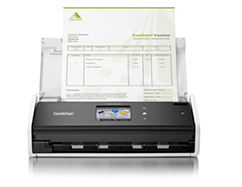 Compact Scanners
It's nice to have options. Thanks to our new range of compact scanners, you can now free up valuable desk space - giving you the flexibility to work how you want. Digitise, share and archive around your home or small office, no matter how little space you have to play with.
Desktop Scanners
An organised office is a productive office. Thanks to Brother's range of dedicated desktop scanners, we put digitising, sharing and archiving at your fingertips -making your paper work harder for you than ever before.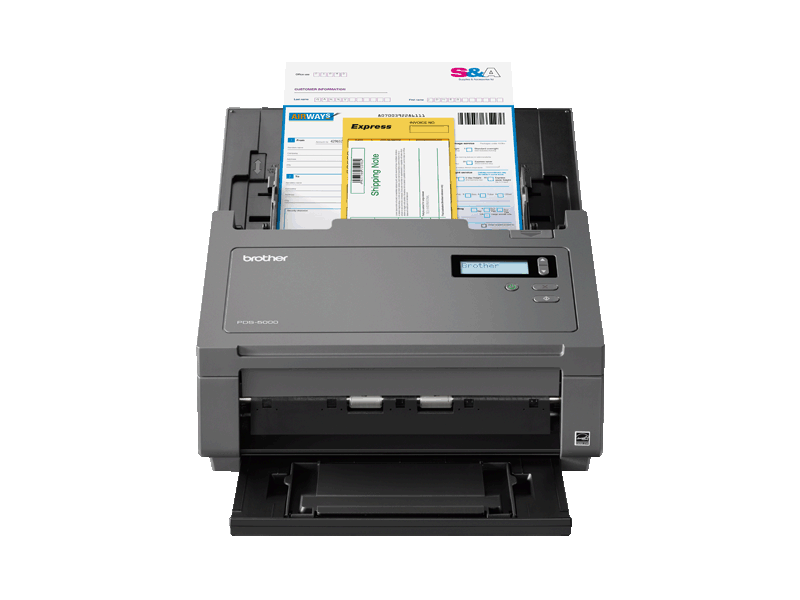 Professional Desktop Scanners
Excellent paper handling, advanced image processing and a range of scan-to functions for batch scanning, archiving and everyday digital workflow. Make repetitive scan processes faster and more efficient, saving time and resources.
Brother's range of scanners come bundled with a valuable suite of scanning software to assist you with managing and distributing information, as well as reduce the need to store and reference hard copy documents.
Nuance™ PaperPort™ 12 SE (Windows®) and Presto!® PageManager® 9 (Mac®)
• Manage all of your scanned documents, as well as the other documents on your computer
• Scan to Microsoft® Office® formats, as well as Microsoft® SharePoint (Windows® only)
• Scan, convert, organise, repurpose, and share PDF documents
• Quickly merge multiple files of differing formats from various folders into one multi-page PDF
• Scan to E-mail, Folder, Optical Character Recognition (OCR), and searchable PDF
Presto!® BizCard® (Windows®/Mac®)
• Scan and export contact information from business cards directly to Microsoft® Outlook® and other contact management systems
• Sort contacts by company group, category, and first or last name
Button Manager V2 (Windows®) and DSmobileCapture (Windows®/Mac®)
• Configure advanced scan settings for different scan-to destinations and store them for frequent use (ie: dpi resolution, file format)